Bronze Rods
We are leading and well recognized names in the field of offering Bronze Rods that find application in various core industries. Being of high quality, these P.B. Rods find usage in areas like in Gears, Pinions, Clips, Helical Torsion Springs, Heavy Duty Springs, Helical Extension Bellows, Chemical Hardware, Truss Wire, Perforated Sheets and Textile Machinery. Further, these Bronze Rods also have many applications that include commercial and architectural uses. Some of the other areas of usage of the commercial bronze include for electrical, hardware and industrial purposes. Made of copper and tin, it can also be used for applications like in fuse clips, switch parts, coinage, cymbals, springs, heavy duty fasteners, gears and other areas. Further, these are also used in architectural applications such as door fittings, bronze casement windows, hinges, architectural lettering, wall ties and more. We can offer these in sizes of diameters 5MM TO 125MM and in Lengths of 10 feet to 12 feet. Some of the other areas where these are used in include Bridge Bearing Plates, Thermostat Bellows, Power Conductor for Electro-Surgical Pencil, Cymbals, Coinage, Electronic Connectors, Electrical Flexing Contact Blades, Cold Headed Parts, Wire Brushes, Switch Parts, Fuse Clips, Fasteners, Lock Washers, Doctor Blades, Welding Wire, Clutch Disks, Sleeve Bushings, Pneumatic Hammers, Thrust Bearings, Pinions, Gears, Perforated Sheets, Textile Machinery and other areas.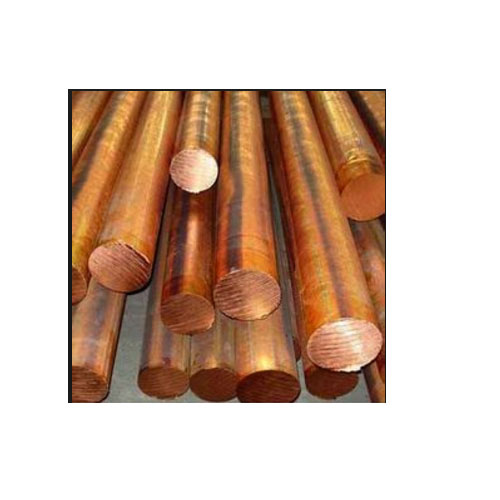 Phosphorus Bronze Rods
The Phosphorus Bronze offered by us are from the bronze family Phosphor Bronze, Being of type C 510 Phosphor Bronze (Grade A), these standard alloy finds usage in electrical applications. Further, these are also used in :
Fasteners
Industrial applications
Electrical connectors
Fasteners
Cotter pins & lock washers
Sleeve bushings
Welding rod
Springs
Perforated sheets and clutch disks
Meeting equivalent specifications of ASTM B139/ B139M, these also match reference specifications of SAE J461; SAE J463 and AMS 4625.
Here, we also offer C 544 Phosphor Bronze in Grade B that is a standard alloy and finds application in electrical and many industrial usages. Finding usage in electrical connectors, its excellent machine-ability makes these be used as –
Bushings
Gears
Pinions
Screw machine products
Thrust washers
Valve parts
Shafts
We can offer these with equivalent specifications of ASTM B139/ B139M and Copper Alloy as per UNS C54400 and reference specifications of SAE J461; SAE J463 and ASTM B103.
Specifications:
Phosphros Bronze

ASTM B103 C 51000
SAE J 463 C 51000
BS 2874 PB 102

Usage
Manufacturing, Construction, Household Repair
Brand
Shree Extrusions
Length
100mm to 6000mm
Diameter
10mm to 200mm
Copper (Min)
76%